HRSA Workforce Projections and Assumptions Are Consistent with American Academy of Pediatric Dentistry's (AAPD), But Many Questions Are Still Unanswered
By Dr. Paul S. Casamassimo, Chief Policy Officer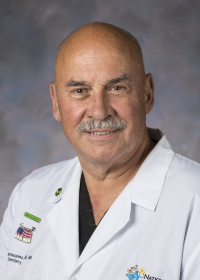 A recent report by the Health Services and Resource Administration (HRSA) on dental and dental hygiene workforce projections for 2030 predicts a fifty percent increase in the pediatric dentistry workforce by 2030.1 That percentage is in general agreement with the projection in a report commissioned by the American Academy of Pediatric Dentistry (AAPD).2 The AAPD projects a 62% increase in pediatric dentistry full-time equivalents from 2016 to 2030. The percentage difference can be attributed to the starting provider populations in respective reports and modeling differences. Both reports make assumptions regarding population growth, patterns of utilization, retirements and entering new providers.
The similar findings related to growth are encouraging support for AAPD's policy and legislative efforts to focus the future pediatric dental workforce. The AAPD study, done by a group known for health workforce studies of medical and dental professionals, went beyond the HRSA report in detailing location, busyness, and under-service. It also provides more direction for workforce management than HRSA's and has already influenced AAPD's legislative priorities to address mal-distribution, health inequity, and sustainability of pediatric services to special populations.3
HRSA's generic view of general dental providers and specialists falls short of addressing many areas that influence children's oral health in an equitable and responsible fashion. In the AAPD report, shortage areas - geographic and population-related - suggest the need for a focused workforce policy beyond simple manipulation of numbers. The AAPD report uses both numerical and opinion-based responses to validate areas of need. For example, its busyness estimates jibe with population density, confirming the need for pediatric dentists in less populated and less urbanized parts of the US. AAPD legislative priorities are already addressing this.3
The essential role of pediatric dentists is well-established. The American Dental Association's Health Policy Institute recognizes that about three-quarters of the pediatric dentistry workforce is engaged in care of Medicaid children, far above any other group in dentistry.4 Further, almost 100 percent of pediatric dentists see children and adults with special health care needs.5 Less is known about access to integrated comprehensive health services for children who have both medical and dental needs, but pediatric dentists have traditionally filled that niche. Early studies suggest that large gaps in availability of comprehensive integrated care exist for children with inherited and acquired conditions across the US6,7 with pediatric dentists filling that demand. What's missing is the impact of increasing numbers of children with these needs. No other component of the dental profession can substitute for pediatric dentistry's contribution, and it remains unclear how the predicted increases will affect the movement toward better medical-dental integration.
Another change meriting further research is the association between the increase in pediatric dentists over the last two decades with (1) a rise in the number of Medicaid children seen8, and (2) the reduction in untreated dental caries in children under 5 years of age.9 These parallel curves over time suggest a relationship worth investigating.
Other areas deserving of deeper investigation are the importance of pediatric dentists to programs like Head Start, school-health, and contracts with federally qualified health centers - all links with the greater public health community. The oral health care system will likely continue its reliance on private practice pediatric dentistry to care for young, poor, and special needs children of this country. The viability of multi-dentist, multi-office pediatric dental practices that can perform well financially, yet provide care to medically and financially challenging populations with surgical, non-surgical, and case management services, needs further scrutiny.
The role of an increasing number of dual-trained pediatric – public health dentists in the care of children - another result of AAPD legislative efforts - is another area begging for research. The specialty of dental public health has stagnated in terms of growth. The combination of pediatric dentistry with public health offers new opportunities to integrate public and private sector approaches to care. The role of women providers, the fastest growing part of pediatric dentistry, who tend to be more likely to see children receiving Medicaid, deserves attention4. The specialty is also dentistry's most diverse.10 This diversity has increasing value as the link between health and system inequity emerges more clearly from lessons learned from the COVID-19 pandemic. Will pediatric dentistry's embrace of diversity be adequate to provide new approaches to solving age-old disparities? The character and complexion of the growth in pediatric dentists will likely be as important to watch as the numbers.
The AAPD has promoted a thoughtful approach to growth. Its current legislative priorities continue that introspection and creative directions. Research and analysis will continue as public health challenges press for solutions to growing poverty, improved survivorship in childhood health conditions, increasing indebtedness of new graduates contributing to potential loss of Medicaid providers11, and the need for its unique skills in community and school health.
The AAPD has offered the above and other perspectives to HRSA as that agency moves to revise its Health Profession Shortage Area (HPSA) guidelines. The attention to dental workforce is a national and professional responsibility for all of dentistry, and the AAPD has already demonstrated its prospective, responsible posture to help shape a workforce that best meets the needs of today's and tomorrow's children.
References
Health Services and Resource Administration. Oral Health Workforce Projections, 2017-2030: Dentists and Dental Hygienists, December, 2020. https://bhw.hrsa.gov/national-center-health-workforce-analysis Accessed January 20, 2021.
Langelier M, Simona S, Dall T, Reynolds R, et al. The Pediatric Dental Workforce in 2016 and Beyond. Rensselaer, NY: Center for Health Workforce Studies, School of Public Health, SUNY Albany, November, 2017.
Council on Government Affairs, American Academy of Pediatric Dentistry (AAPD). 2021 Legislative and Regulatory Priorities. https://www.aapd.org/advocacy/legislative-and-regulatory-issues/ Accessed January 15, 2021.
Health Policy Institute, American Dental Association (ADA). Dentist participation in Medicaid or CHIP. Chicago, IL: ADA, August, 2020.
American Academy of Pediatric Dentistry (AAPD), Pediatric Oral Health Research and Policy Center and the Center for Health Workforce Studies, SUNY at Albany. The 2017 Survey of Pediatric Dental Practice. Chicago, IL: AAPD, 2017.
Kerins CA, Casamassimo PS, Ciesla D, Lee Y, Seale NS. A Preliminary Analysis of the U.S. Dental Health Care System to Care for Children with Special Health Care Needs. Pediatric Dentistry 2011; 33(2): 107-112.
Ciesla D, Kerins CA, Seale NS, Casamassimo PS. Characteristics of Dental Clinics in U.S. Children's Hospitals: Pediatric Dentistry 2011; 33(2): 100-106.
American Dental Association, Health Policy Institute. Dental Care Use Among Children: 2016. Chicago, IL: American Dental Association, 2018. https://www.ada.org/en/science-research/health-policy-institute/publications/infographics Accessed February 1, 2021.
Dye B, Mitnik GL, Iafolla TJ, Vargas CM. Trends in dental caries in children and adolescents according to poverty status in the U.S. from 1999-2004 and from 2011-2014. JADA 2017 48(8):550-565.
American Dental Association, Health Policy Institute. Survey of Advanced Dental Education, 2019-20. Chicago, IL: American Dental Association, 2020. https://www.ada.org/en/science-research/health-policy-institute/data-center/dental-education Accessed February 1, 2021.