CAPD/ACDP – AAPD Joint Conference
Molar Hypomineralization: Everything You Need to Know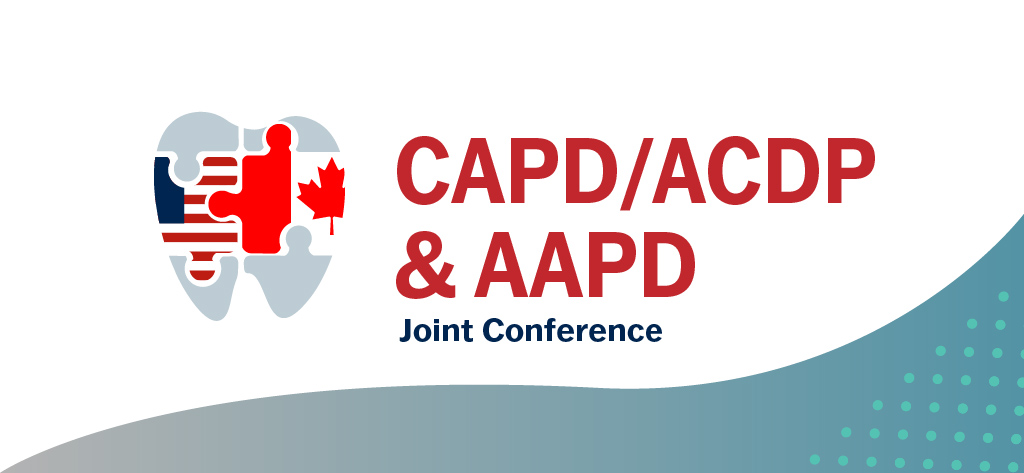 September 23-25, 2021
Conference Presented Virtually
Conference Description
Pain pathways associated with the pathophysiology of Molar Hypomineralization will be presented, as well as ways to manage the pain short-term and longer-term. Restorative treatment options will be discussed and orthodontic special care considerations will be presented, including decision-making on whether to extract or not extract. Pulpal considerations will be discussed, including current evidence-based pulp therapy.
Registration is now open. Click here to register today.
THE SCIENTIFIC SESSION SCHEDULE
All times are Eastern Time Zone
Friday, Sept. 24, 2021

| | |
| --- | --- |
| 11 a.m. - 12 p.m. | Opening Talk on Pathophysiology and Prevalence of Molar Hypomineralization, with Dr. Michael Casas |
| 12-1 p.m. | Special Topics: Molar Hypermineralization Diagnosis and Treatment Challenges with Dr. Evelina Kratunova |
| 1-1:15 p.m. | Break |
| 1:15 - 2:15 p.m. | To Save or Sacrifice? Guidelines for the Extraction of First Permanent Molars in Children (Review of Royal College of Dental Surgeons of England Guidelines), with Dr. David Avenetti |
| 2:15 - 3:45 p.m. | Intercoronal Restorative Options, with Dr. Kevin Donly |
| 3:45 - 4 p.m. | Break |
| 4 - 5:30 p.m. | Full Coverage Restorations: Review Cost Effectiveness and Quality of Life Differences between Saving versus Extracting Teeth, with Dr. Paul Bahn |
| 5:30 - 6 p.m. | Panel Discussion with Drs. Bahn, Donly and Wright |
| 6 - 7:30 p.m. | Bleach to Restore: Esthetic Approachhes for Hypermineralized Incisiors, with Dr. Tim Wright |
Saturday, Sept. 25, 2021
| | |
| --- | --- |
| 11 a.m. - 12:30 p.m. | 3M Graduate Student Research Presentations |
| 12:30 - 2 p.m. | Overview of New Evidenced-based Pulp Therapy Guidelines for Primary Molars. with Dr. Vineet Dhar |
| 2 - 2:15 p.m. | Break |
| 2:15 - 4:15 p.m. | Management of Deep Caries Lesions in Young Permanent Molars, with Dr. Evelina Kratunova |
| 4:15 - 4:35 p.m. | Cost of Care and Long Term Considerations - It Does Not End with Pediatric Dentistry, with Dr. Jean-Marc Retrouvey, Orthodontist |
| 4:35 - 4:55 p.m. | Cost of Care - Molar Hypermineralization Molars: The Prosthodontic Viewpoint, with Dr. Tuan Dinh |
| 4:55 - 5:15 p.m. | Guiding a General Practitioner, with Dr. Kevin Donly |
| 5:15 - 5:45 p.m. | Panel Discussion with Dr. Retrouvey, Dinh and Donly |
| 5:45 - 6 p.m. | Closing Remarks |
Questions may be directed to
CAPD/ACDP Members: Steve Gillick directorofoperations@capd-acdp.org
AAPD Members: Kristi Casale kcasale@aapd.org